Joinery Services
If you are interested in redesigning your office space, we can create bespoke furniture that provides a space in keeping with the essence of your business.
We design and manufacture all types of furniture, so whether you need desks, storage units, or something unique to complement your office space, we always guarantee excellent bespoke service from our team of expert joiners. 
Our commercial joinery services are also available to educational facilities, hotels and retail spaces. We offer everything from manufacturing and installing new desks, reception areas, classrooms, or even staircases for educational institutes.
We also have experience with retail spaces, including shopfitting, restaurants and bars. With every piece being custom made, we can easily design and create a perfect look that fits your business' branding.
Commercial Refurbishments
In addition to creating entirely bespoke pieces for your commercial property, we also offer refurbishment services.
With our experienced in house team, we can carefully and expertly restore your pieces to their original condition whilst also replacing any components that need to be changed at the same time.
Whatever you need refurbishing, we will ensure it is done with the highest quality while retaining its unique character.
We can refurbish any piece within your commercial environment, including desks. If you want to refurbish existing desks, we can restore them to the highest quality to provide a lasting product.
Alternatively, we can also design and create something unique to fit a variety of designs and specifications. We can accommodate Corian, timber, glass, metal, and other sheet materials to fully complement your brand's look.
Sustainably Built
Whether you choose to refurbish existing products or design and create entirely bespoke pieces, you can rest assured that they have been made sustainably.
Our hardwood and softwood are responsibly sourced from sustainably managed forests and only from suppliers who meet FSC and PEFC requirements.
We value sustainability and know our customers do, too, so that is why we use only ethically sourced timber for our commercial projects with timber windows and doors.
As well as ethically sourcing timber, we also dispose of it sustainably. Any timber waste from our commercial work is recycled and then reused as fuel to power our Colchester workshop heating system in Essex.
Quality and sustainability are always assured when choosing Nightingale Joinery for your commercial joinery. Get in Touch Today
Our main site in Colchester offers our commercial joinery services to offices, schools, hotels, and more. We work across Essex and South East England as well as further afield. Contact us today to discuss your commercial project or to confirm we work in your area.
Why Choose Nightingale Joinery?
Nightingale Joinery was established in 2007 with a team of expert joiners with over 130 years of cumulative industry experience. We can accommodate all budgets with options including full measure, design, manufacture and installation service, or manufacture only. Contact us today if you want to know more about our services or book an appointment to discuss your project.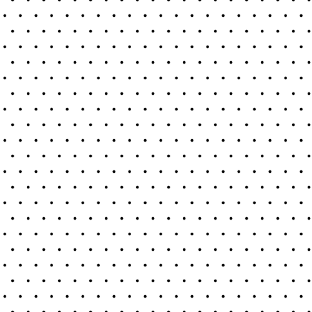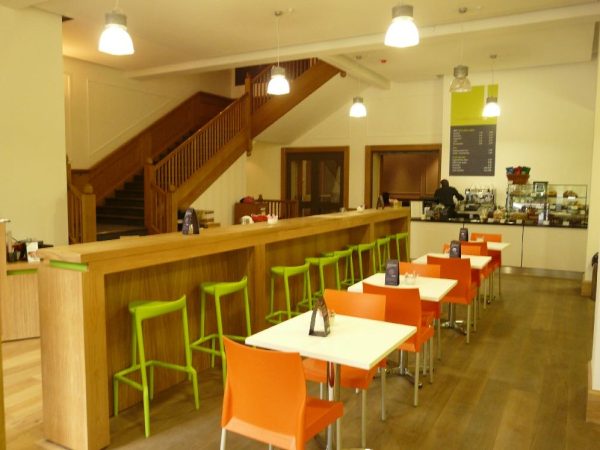 Creative Solutions
At Nightingale Joinery, we believe that the possibilities of joinery are endless. Other businesses told our clients that their project was too problematic or complicated, but we always welcome challenges. We can proudly say that there has yet to be a client we haven't found the right solution for.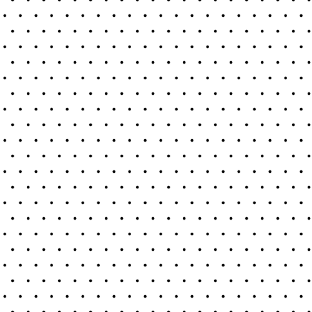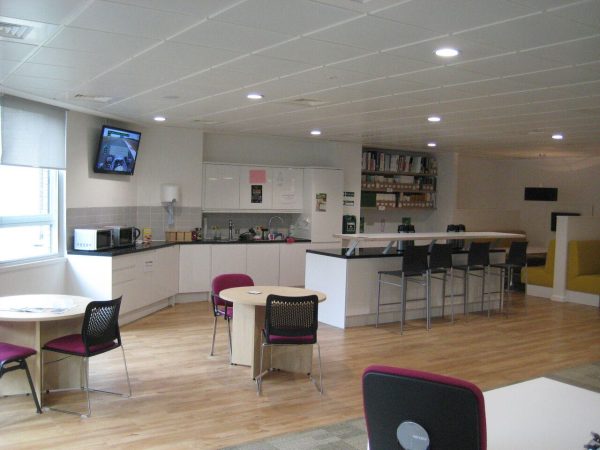 Bespoke Designs
Our products for commercial projects are custom made at our designated site in Essex. Our in house facilities mean that we can create entirely bespoke items to enhance and complement your school, office, restaurant or commercial property. Regardless of age, shape or style, we are committed to finding the perfect fit for your property.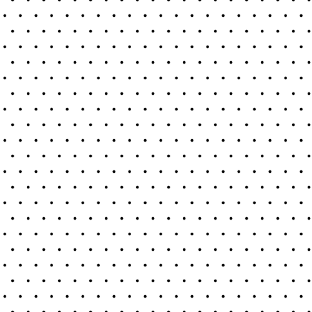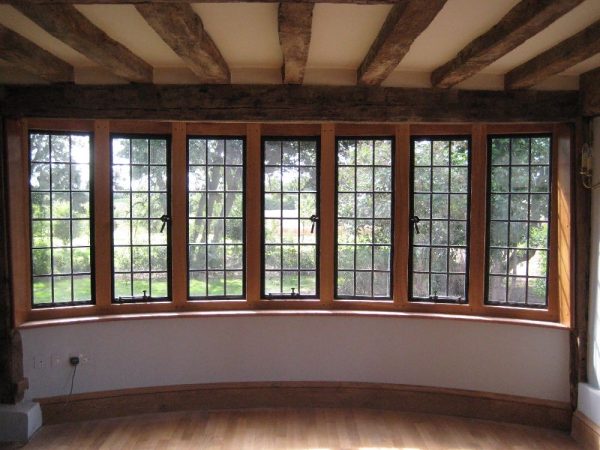 Outstanding Customer Care
When we take on commercial projects, customer care and satisfaction are always at the forefront of our process. Our business is largely built on client recommendation, which we feel is a great testimony to our commitment to providing our customers with the best possible experience.
Frequently Asked Questions
With over 130 years of joinery experience between our expert team, we're very familiar with the common questions that come with commercial projects. Take a look at our frequently asked questions, or contact us to find out more.
Will this disrupt my commercial business?
We will always do our utmost to minimise any disruption where possible. Once we have the designs and measurements from your property, we can easily work at our on site facility to create your bespoke pieces. At Nightingale Joinery, we make it easy to find the perfect fit with minimal disruption.
Do you have a list of standard commercial products?
Do you work on listed buildings?
Can you restore staircases?